Specially Created for every occassion!
All our products are made with the promise of being healthy... naturally
Modi Naturals envisages immense potential for growth in its consumer products business. With a number of brands and products under development, we are constantly trying to bolster our range of consumer products.
With Millions of customers choosing our products, our challenge is to stay consistent in offering them healthier, natural, everyday products without compromising on taste, convenience and affordability.
Welcome to the world of Oleev, where health meets flavour. It is a journey towards a healthier you and eventually a better tomorrow.Our mission is simple: to bring you the purest, healthiest, and quality edible oils, suited for a variety of cooking styles and techniques.
What makes Oleev exceptional is our unwavering commitment to your health. We take pride in crafting edible oils that are not only filled with the goodness of olive oil – made from select olives – sourced from the Andalusian region of Spain, but also packed with essential nutrients, antioxidants, and heart-healthy good-fats. Whether you're drizzling Oleev oils over a garden-fresh salad or using them as a cooking companion for your favourite dishes, every culinary experience is elevated to a nourishing masterpiece.
We invite you to embark on an adventure of everyday cooking, explore the limitless possibilities of incorporating our edible oils into your daily life, and let them be the secret ingredient that transforms your meals from ordinary to extraordinary.
With Oleev, begin today for a better tomorrow!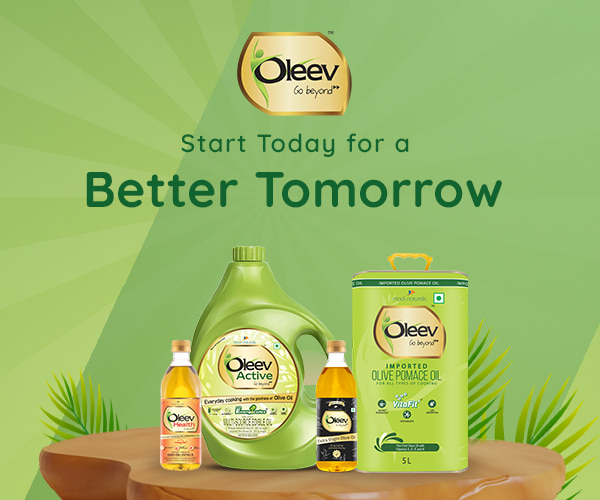 With Oleev Kitchen, comes the guarantee of 'Good for you' and 'Healthy products'. We ensure that our consumers receive quality products with great taste and nutrition. The product range includes Oleev Kitchen Pasta (Penne, Fusilli, Macaroni) Oleev Kitchen Pasta- Cucina Italiana (Penne, Spaghetti) , Oleev Kitchen Multigrain Pasta (Penne, Macaroni), Oleev Kitchen Peanut Butter (Creamy Crunchy) and Oleev Kitchen Junior Peanut Butter (Creamy, Crunchy, Choco Hazelnut).
Elevate Your Snacking Experience with PIPO. We take pride in crafting snacks that aren't just delicious but also redefine what snacking means to you. Whether you're a popcorn enthusiast or a peanut aficionado, our range of unique and bold Flavors is designed to cater to your snacks craving. With our range of Popcorn & Roasted Peanuts, we've taken everyone's favourite snacks to the next level by infusing it with unique & amazing flavours. PIPO MiX'in Popcorns comes in flavours like – Cheese Burst, Peri-peri, Tomato Salsa & Tandoori Twist. While Roasted Peanuts comes in both International & Desi Flavours such as Smokehouse BBQ, La-Italia Pizza Style, Flaming Hot Peri-peri, Homestyle Heeng Jeera & Himalayan Rock Salted.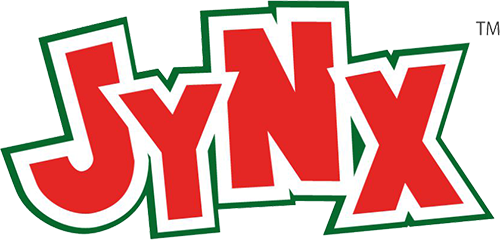 Introducing JYNX Instant Drink Mix: The Perfect Summer Refreshment Packed with Flavour and Vitamin C. With refreshing Flavors like orange, mango, iced tea, and mojito, JYNX brings you a delightful range of instant drinks that are sure to make your taste buds dance with joy. So why wait? Whether you're hosting gatherings or simply looking for a delightful way to stay hydrated during those scorching hot days, let JYNX be your ultimate companion for instant refreshment.
"Olivana wellness" is a 100% natural pure Olive Oil, made from special ingredients and with super fine quality imported from Spain, Italy and other Mediterranean countries. It can be used for food dressing as well as for natural olive oil body massages, Olivana is also hypoallergenic. It is rich in Vitamin E and pro vitamin A. When applied on the body, it gently nourishes the skin for 24 hrs, while also moisturizing it and making it soft and smooth. It is free from Argemone Oil and ideal for all skin types. It is equally good for preparing salads and sauces or useful for adults as well as baby massages.
Have you heard of a rice bran oil that is 100% pure? Then meet Rizolo, it is extracted from super fine basmati rice and processed within 24 Hrs using a non–chemical refining process. It undergoes 36 straight quality checks to ensure the best quality. It comes with an outstanding low absorption technology that promises up to 20% less fat intake. Offering the highest amount of Oryzanol (1350mg), which is proven to reduce the effects of bad cholesterol and works best for diabetic patients, and also protects from cancer. It improves skin tones and delays skin ageing. It is packed with antioxidants and is high in MUFA-clean blood vessels.
Extracted from the finest canola from the farms of Canada, Miller offers the perfect balance of Omega3 and mono-unsaturated fatty acids. It works perfectly well with all cuisines, including Indian & Western. It can be used to fry, roast, grill, bake, on salads, or as a sandwich spread.